CROYDON GP COLLABORATIVE

  Croydon GP Collaborative

The Croydon GP Collaborative (CGPC) is a forward thinking and passionate independent healthcare provider. CGPC was created by 55 Croydon GP Practices and covers approximately 392,000 patients.

The Croydon GP Collaborative is an organisation that was formed in response to the growing need for change and collaborative working within General Practice. CGPC aims to become a positive force within the local health and social care system that can transform the way services are provided to the local population.

The services CGPC provide are commissioned by NHS Croydon Clinical Commissioning Group and Public Health.

 
Reviews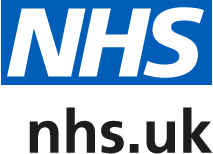 updated at 08:54pm on 15/09/2019
by S. Brown gave The Whitehorse Practice a rating of 4 stars
Overstretched practice
Having sat in the reception area at this practice I can honestly say I have never seen so much rudeness in my life. NOT by the staff but by the patients! The reception staff appear to be doing their best in what seems to be a very stressful situation. The phones never stop ringing and from my observations were answered all the time. Getting an appointment can be difficult, however the noticeboard shows how many people do not cancel their appointments, so is it really the practices fault? I've seen all the Dr's here and and have felt listened to and respected.
Visited in December 2018, Posted on 12 January 2019
by Anonymous gave The Whitehorse Practice a rating of 5 stars
Excellent care
I recently attended the surgery for an appointment with a Dr and I cannot understand why so many people have put bad reviews about her. She was polite and thorough and did everything necessary to help me with my problem. In future I would prefer to see this Dr as I appreciate her no nonsense approach. No one enjoys going to the doctors and I am not someone who attends a lot but this Dr's speedy and efficient treatment of my problem made the whole process a lot more bearable.
Visited in June 2018, Posted on 26 July 2018