Reviews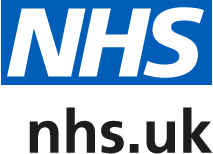 updated at 12:46pm on 26/02/2020
by Anonymous
Exceptional Reception Staff
I must say that I have been with the practice for over 30 years and seen many reception staff and doctors over the years. The current set of reception staff I find to be extremely helpful, courteous and often go above and beyond with patient queries especially when some patients can be so rude to them. Having seen other practices and hospital care, some staff could take a leaf out of this receptions book with regards to customer service.
Visited in November 2019, Posted on 12 November 2019
by S. Brown gave The Whitehorse Practice a rating of 4 stars
Overstretched practice
Having sat in the reception area at this practice I can honestly say I have never seen so much rudeness in my life. NOT by the staff but by the patients! The reception staff appear to be doing their best in what seems to be a very stressful situation. The phones never stop ringing and from my observations were answered all the time. Getting an appointment can be difficult, however the noticeboard shows how many people do not cancel their appointments, so is it really the practices fault? I've seen all the Dr's here and and have felt listened to and respected.
Visited in December 2018, Posted on 12 January 2019